I've got examples of five DND barbarian backstory ideas below. If you read to the end, you can learn more about LitRPG Adventures where I created these barbarian backstories for D&D or other fantasy tabletop RPG systems. If want to know how to play a Barbarian in DND 5e, head over to LitRPG Reads or keep reading below for some barb backstories created at LitRPG Adventures.
Hoppetto – Female Orc Barbarian
STR 11 INT 10 WIS 11 DEX 16 CON 10 CHA 13
Born in Bunch of Old Bats (Hamlet of Bunch) (Murkmarti Empire) (Grabisco Kingdom)
Notes: (Passionate) (Reckless) (Specialized)
Backstory:
Hoppetto was born in a small hamlet in the southwestern region of the Murkmarti Empire. It was a small hamlet, with a population of only a few hundred. Hoppetto had a rough childhood, as she was born into a family of hunters. Her father was a no-nonsense type of man, who expected his daughter to be able to hunt, track, and defend herself. She was taught to hunt from an early age, and did so for several years. She never really enjoyed the hunt for its own sake, but she did enjoy the thrill of the chase and the challenge of tracking and defeating her prey. She eventually grew tired of hunting, however, and decided to travel to the city of Murkmarti. She had heard that there were many exciting things to do there, and she wanted to see for herself.
Personality:
Hoppetto is a bit rough around the edges. She is a bit surly and prefers to be left alone. Once you get to know her, however, you will find that she has a good heart and is willing to help those in need. She is also a bit of a thrill seeker, always looking for ways to entertain herself.
Appearance:
Hoppetto is a tall woman, standing 6'6′. She has long black hair, which she wears in a braid. She has dark brown eyes and dark skin. She wears leather armor, which she's worn for most of her life. She carries a longbow and a quiver of arrows with her at all times.
Start of Character:
Hoppetto has decided to travel throughout Grabisco and beyond, looking for danger and excitement wherever she can find it.
---
Zienna – Female Halfling Barbarian
STR 7 INT 7 WIS 7 DEX 16 CON 13 CHA 10
Born in Ooke's Hamlet (Kingdom of Lookit) (Grabisco Kingdom)
Notes: (Inattentive) (Saddleborn) (Slow)
Backstory:
Zienna was the daughter of a proud halfling warrior and a noblewoman. She was born into a family of warriors and nobles. However, Zienna was a bit of a wild child and didn't enjoy being confined to the castle walls. She often ran away from home to explore the countryside and search for adventure.
On one such adventure, she stumbled into a group of bandits and was captured by them. They took her to the nearby village where they were currently terrorizing. She was thrown in a cell with a few other prisoners. During her imprisonment, she overheard the bandits talking about a slave trader that was coming to the village the following day.
She decided to use the opportunity to her advantage. She gathered some weapons from the other prisoners and led a surprise attack on the bandits. The attack was a success, and she was able to free the other prisoners and kill the bandits. She waited until the slave trader showed up and then attacked him as well. The other prisoners joined her in the attack, and they were able to defeat the slaver.
Personality:
Zienna is a strong-willed and confident halfling. She is always looking for an opportunity to prove herself. She is very charismatic and a natural leader.
Appearance:
Zienna has long, brown hair that she wears in a braid. Her brown eyes always seem to be examining her surroundings. She wears a simple leather vest and pants.
Start of Character:
Zienna has decided to adventure throughout the Kingdom of Grabisco and beyond, intent on finding her place in the world.
---
Feylinda – Female High Elf Barbarian
STR 11 INT 14 WIS 11 DEX 11 CON 15 CHA 14
Born in Serennium (Grabisco Kingdom)
Notes: (Farsighted) (Agressive) (Musclebound)
Backstory:
Feylinda was born in a small village in the Grabisco Kingdom. She lived in a small cottage with her parents and two younger sisters. Her father is a merchant and her mother is a noblewoman. Her father spends most of his time traveling, selling his goods to other villages. Her mother, a beautiful woman, lives a life of luxury.
Feylinda's childhood was a happy one. Sadly, her good fortune did not last. Feylinda's father was killed by a band of robbers. Her mother passed away of a broken heart a few days later. Feylinda went to live with her aunt, who took care of her until she was old enough to fend for herself. She left her aunt's house and traveled to the city of Serennium, where she sought to find her fortune.
Personality:
Feylinda is a very kind and caring person. She is very polite and thinks of the needs of others before her own. She is not selfish and would never steal from others. She is not a fighter and does not like to hurt others. She is very religious and believes in the gods. She is always willing to help those in need.
Appearance:
Feylinda is a beautiful High Elf woman with long, flowing blonde hair. She is very fair-skinned and has a beautiful face. She has a slender figure and has a high, clear voice. She is very intelligent and has a good sense of humor.
Start of Character:
Feylinda is currently traveling with a band of adventurers and seeking adventure.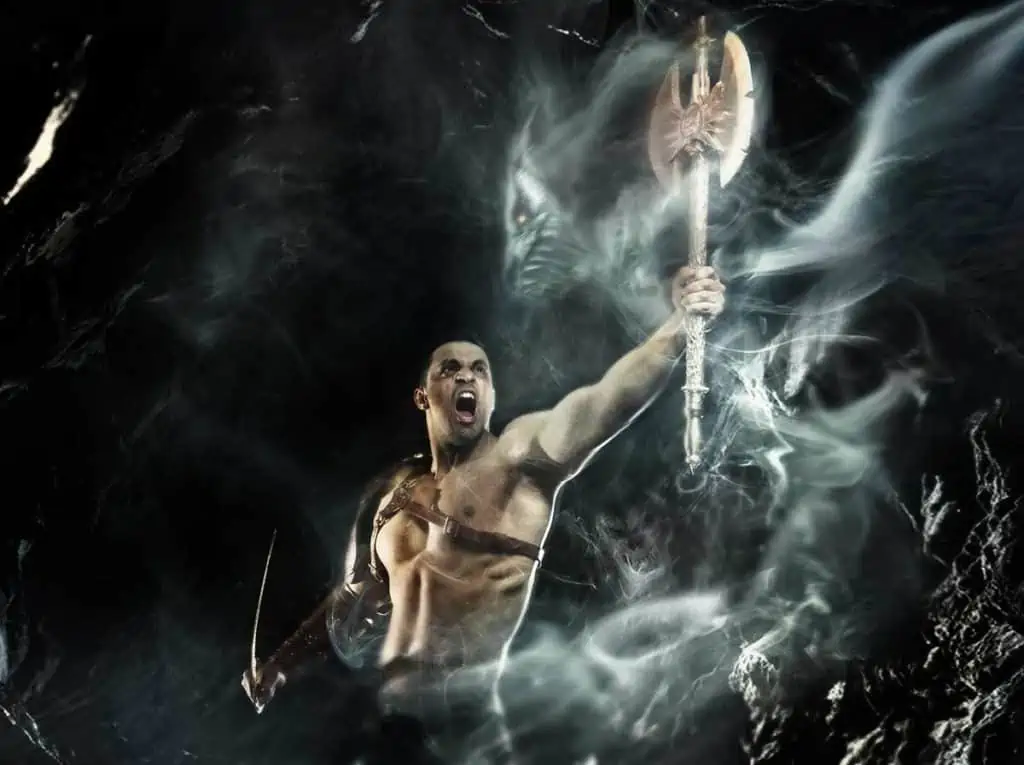 Uuwen Sandstone – Female Gnome Barbarian
STR 12 INT 13 WIS 12 DEX 17 CON 5 CHA 16
Born in Kankus village (Grabisco Kingdom)
Notes: (Inattentive) (Uncivilized) (Distinctive)
Backstory:
Uuwen is a gnome from the village of Kankus. She grew up with a love for adventure and a desire to see the world. Her parents encouraged her to explore, and she explored. Her father was a bard and she learned a lot from him. She learned to play the violin and is a very skilled musician. She also loves to sing, and she has a beautiful voice. Her mother was a dancer and she learned the art of the dance. She is graceful and moves well. Her twin brother is a wizard and he is also a skilled fighter. They both have a great deal of knowledge and they are very close. Uuwen has a pet wolf that she rescued as a puppy. She named it Truffle and she treats it like a daughter. Truffle has a deep loyalty to Uuwen and will do anything for her. Uuwen has a deep love of life and is always eager to see what's next.
Personality:
Uuwen is very outgoing and loves to have fun. She's always up for an adventure and will do anything for those she loves. She's very loyal and always stands up for what's right.
Appearance:
Uuwen has long, brown hair and kind eyes. She has a warm smile and a friendly face. She wears leather armor and carries a sword.
Start of Character:
Uuwen has decided to travel the world and visit distant lands. She's eager to see what she can discover.
Voinna Hufferhassle – Female Halfling Barbarian
STR 13 INT 13 WIS 13 DEX 14 CON 11 CHA 9
Born in Fyldorath (Grabisco Kingdom)
Notes: (Brawler) (Detached) (Easygoing) (The Princess Bride)
Backstory:
Voinna was born in the Kingdom of Grabisco to a Goliath father and a halfling mother. Her father was a well-respected warrior and her mother was a respected druid. She was a bit of an oddity, to be sure, but she never felt like an outcast. She grew up into a strong woman, strong enough to be able to handle herself in a fight.
When she was a young girl, her parents died in a pirate attack. She was taken in by a druid and a fighter who raised her to be a strong warrior. She has traveled around the kingdom of Grabisco and beyond, looking for adventure. She has had many adventures, including fighting for the city of Banesgate when it came under siege.
Her parents' spirit animals, a wolf and a bear, have appeared to her and give her guidance.
Personality:
Voinna is a strong woman and a strong warrior. She is well known for her compassion, though. She is kind to all people, even those who may be her enemies. She is fiercely loyal to her friends and would do anything for them.
Appearance:
She is tall and muscular, like most goliaths. She is fair skinned and has long blonde hair. She has a tattoo of a wolf on her right arm. She wears leather armor and wields a sword with great skill.
Start of Character:
She is currently traveling around the Kingdom of Grabisco and beyond, looking for adventure and good times.
Try My Barbarian Backstory Generator Today!
Members at LitRPG Adventures can use over 2 dozen advanced RPG generators powered by GPT-3 from OpenAI. I've just launched a new dungeon generator, so stop by and check us out. Members also get access to our library of over 20,000 already generated pieces of content.